EMERGENCY BOARDING UP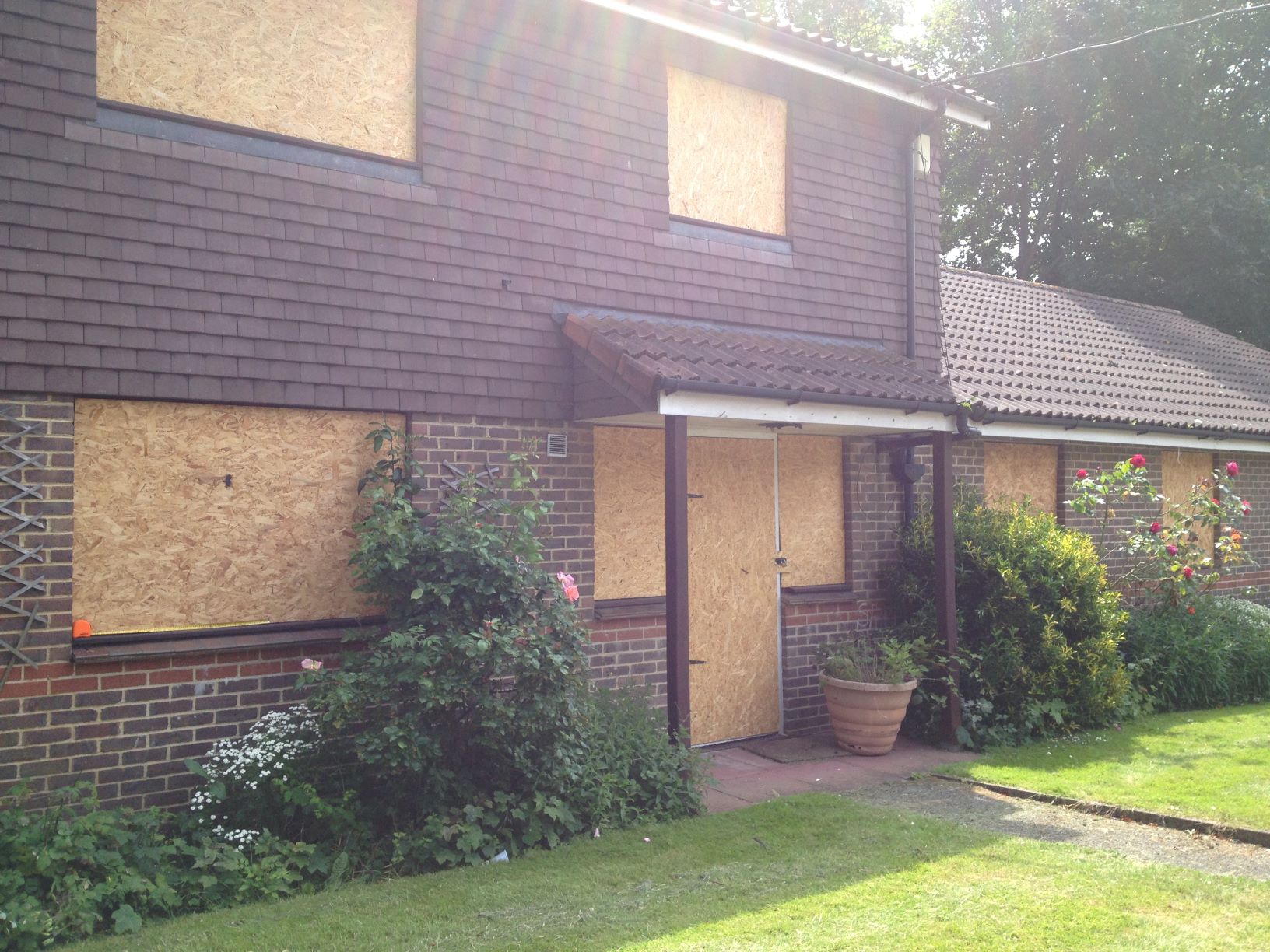 When it comes to an emergency with your double glazing, it is difficult to know what to do or who to call. Here at Safe & Secure Locksmith in Portsmouth our team are experts at dealing with emergency situations so that our customers don't have to worry. They will undertake emergency boarding up regardless of the size of the task and will complete all work as fast as possible to ensure your safety and security.
For emergency boarding up you need a company that you can trust. Safe & Secure Emergency Boarding Up have the experience and the knowhow to deal with any situation so that you don't have to.
Offering a highly visible deterrent for security, timber boarding up screens are fully customisable to fit any access point and can be used for both short and long term security.
Key features
Rugged physical barrier to protect access points from trespassers

Can be fitted over glass to protect from vandalism & damage

Increased protection with installation using anti-tamper security screws

All boards cut to size for custom installation

To protect your property, for example from fly-tipping or trespass
Boarding up services
The Safe & Secure Locksmith boarding up services include swiftly deployed emergency boarding up teams, to secure properties following break-ins, fires, flooding or damage from vandalism. To offer the maximum protection, professional installation (including securing the screens to the building using anti-tamper screws) is always recommended. Safe & Secure offer a full installation service for timber screens purchased from their extensive range.
And although we can ensure that screens are fully secured to remain in place for as long as necessary, care is taken to ensure no additional damage to the building as a result of temporary boarding, for example when covering temporary glazing damage.
Our operatives have all been vetted by the Hampshire Police force and have had full criminal record bureau checks carried out; all employees carry company identification cards and wear company uniform.
Our Business covers:
24 Hour Locksmith
24 Hour Auto Locksmith
Alarms, Access control & CCTV
Security Lighting
Emergency Boarding Up
Door Maintenance
Garage Locks and Additional Security
Key Holding
key Safes & Security Safes
We started Safe and Secure Locksmiths 20 years ago – We are local, professional and independent, which means that you can benefit from a reliable emergency service and low rates for all our emergency boarding up work in Portsmouth.
We've Completed More Than 2,000 Lock Outs Across the South Coast With Professionalism, Quality And Customer Service Always In Mind.